BIG SHOUT OUT
to
LittleLDSIdeas.blogspot.com
for this wonderful idea for Father's Day- THANK YOU! CLICK THE LINK BELOW TO VISIT THE INSPIRATIONAL SITE...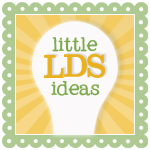 Little LDS Ideas- Father's Day Tie
Here's what WE DID at my house:
We followed the directions given on the above blog. We got clear party sacks. Folded the bottom into the point of the "tie" then filled the sack with daddy's and grandpa's favorite candies. Tied closed. Attached saying to back and added a diamond piece of scrapbook paper to top to finish it off!
Here were my ENTHUSIASTIC helpers...
The back...
Right Click to save to your computer and then print. Either the one or the 3 to a page.
The fronts...
And there you have it! A cute, simple Father's Day gift that kids can help with :)