Saturday, January 22, 2011
Made with sugar by

Sarah J.
at 6:46 PM
2 cherries on top

Friday, July 2, 2010
4 to a page.
Made with sugar by

Devyn
at 9:47 PM
0 cherries on top

Thursday, June 17, 2010
BIG SHOUT OUT
to
LittleLDSIdeas.blogspot.com
for this wonderful idea for Father's Day- THANK YOU! CLICK THE LINK BELOW TO VISIT THE INSPIRATIONAL SITE...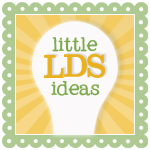 Little LDS Ideas- Father's Day Tie
Here's what WE DID at my house:
Made with sugar by

Devyn
at 5:15 PM
1 cherries on top

Here is your JUNE VISITING TEACHING PICTURE! Above will print in a 5x7 for your sister's frames you got them. Just Right Click and Save to your computer.. then upload to have printed where you get your pictures done.. like Walmart.com or Sams.com.
Below, by request, is the handout 4 to a page to print out at home!
Made with sugar by

Devyn
at 2:29 PM
3 cherries on top

We had brought to our attention by a Facebook Follower, Megan, that she had recently had a death in the family and needed help explaining it to her 2 year old. Another great follower answered her before we got to her and I think that she had a wonderful idea. We will share her idea and Megan's story to hopefully help YOU if you find yourself in this same situation. We have also included some other ideas we've found. We hope this helps!

Recent Posts You Don't Want To Miss